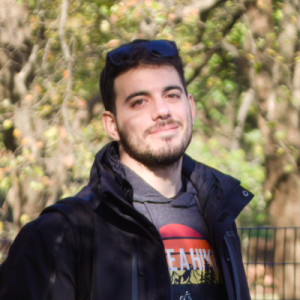 I'm a PhD student from Italy. My current advisor is Prof. Renato Mancuso. My research is about real-time and embedded systems. I like to test my skills, especially when working in a team. I'm a curious person and a thinker, I like to "hack" things to make them work better or to understand how they work. My favorite hobbies are photography, hiking, camping and reading.
RT-Bench: An Extensible Benchmark Framework for the Analysis and Management of Real-Time Applications
2021 M. Nicolella, S. Roozkhosh, D. Hoornaert, A. Bastoni, R. Mancuso. Proceedings of the 30th International Conference on Real-Time Networks and Systems.
Benchmarking
Benchmarking is much needed in all computer science, so my focus is creating a periodic framework to easily collect data from several platforms with a uniform interface.
Application Profiling
Profiling applications if fundamental to understand their resource usage. My interest is to build fine-grained resource profiles to enable systems to tune the amount of resources assigned to each applciation.
PS+PL Systems
PS+PL systems are a technology that has been used for building accelerators, since they feature programmable hardware. However, what can also be explored is how this programmable logic can be used to improve/obstruct interactions between different hardware components.
RT-Bench
RT-Bench is a collection of popular benchmarks for real-time applications which have been restructured to be executed periodically. In addition to the periodic execution, execution statistics for each period are collected and exported with a uniform interface.
Info
Research Areas
Embedded Systems
Computer Architectures
Operating Systems
Cybersecurity
Machine Learning/AI
Databases
Coding
C
Python
Latex
Java
Assembly
M.Sc. in Engineering in Computer Science
2018-2021 La Sapienza University of Rome
B.Sc. in Computer Science & Automation Engineering
2015-2018 La Sapienza University of Rome
Industrial and Technical Institute Diploma
2010-2015 I.I.S "Luigi di Savoia"
Travel
I like traveling, backapcking and exploring urban and natural enviroments.
Photography
I am self-teaching myself a little bit of photography in my free time and these are some good shots that I took over time.